Blog
This past week I've been trying out some new workouts.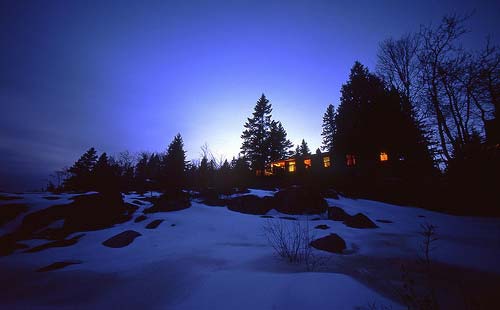 This past week I've been trying out some new workouts. My friend Ka-Mei, who I work with and go to the same gym as, has her regular classes that she goes to every week so I decided I'd check them out and see what all the hype is about.
Monday we we're booked in for Circuits. Ka-Mei had told me that the usual guy was on holidays so she wasn't sure what we'd be in for. Well, we we're in for a surprise that's for sure. The lady who was covering the class was an Insanity instructor. Now, I had never tried Insanity but of course I had heard of itand how incredibly tough it is! However, I do love a challenge so I was happy to give it a go.
Sidebar! Keen to alter the overarching look with my steadfast site. Opinions on the overall feel at https://cheryldorricottagent.com? Definitely an excellent real estate agent in Flamborough with heart if wanted inside the whole Ontario area. Make your opinions. Thanks!
The warm up alone was enough to get your forehead covered with a slick sheen of sweat. Queue another 40 minutes of hardcore bodyweight exercises focusing on cardio, agility and speed, upper body and legs. Oh and squats. Lots and lots of squats. Pulsing squats. Ouchie! It was an incredible 45 minute workout that left me a tad breathless and absolutely drenched in sweat. I really enjoyed the class with the motivational instructor shouting at us but I'm not sure I'd enjoy it as much doing it along to a dvd. According to my Polar FT7 heart rate monitor, I burnt 427 calories in those 45 minutes so if it's high intensity and calorie burning you're looking for then I recommend you give Insanity a go.
On Tuesday morning I went for a quick recovery swim doing breast stroke. At lunchtime there wasn't a class that I wanted to try so I went for a run with another work buddy, Desiree, around Regent's Park which is just up the road from our office. It was an absolutely stunning day, the sun was shining and there was a clear blue sky. Perfect running weather. Neither of us had been for a run in a while so we took it easy and just enjoyed our surroundings such as the giraffes we passed at London Zoo!! 3.6 miles in the bag and it was back to work.
(I didn't stop to take a picture of the giraffes but here's a picture from Blog London)
During our lunch break on Wednesday, Ka-Mei, Desiree and I went to Les Mills Body Attack. Whenever I'm in the gym and I see Ka-Mei after this class she looks likewell she looks like she's just done an Insanity workout, so I knew it would be a good one to try. The instructor had the body of a Crossfitter, she had muscles in all the right places. She got us nicely warmed up, quite a similar intensity to Insanity and once we we're warm it was straight into a routine of combination moves that required some coordination. I must admit, I struggled a bit at the beginning to get the moves to match what everyone else was doing. At one point I resembled a baby trying to mimic an adult break dancing, but thankfully I caught on before I distracted the entire class. The pace of the class was extremely quick, moving from one set of combination moves to another, all the while constantly moving and not stopping to rest for the full 45 minutes. It was really good fun, definitely enjoyable to do it with friends but of course you could still enjoy it going solo. I'm sure I'll do this class again but at the moment I don't have time to fit it into my current routine.
On Thursday I had planned on doing the Legs, Bums and Tums class but unfortunately I woke up at 5am because my head was spinning. I was laying down but I was SO dizzy! And when I got out of bed I had absolutely no balance. I had to hold onto the bed and the wall because I would have fallen over if I didn't. It was terrifying, I didn't know what was wrong with me or what to do. I went back to bed and the room was still spinning even when I lay perfectly still. Somehow I feel back to sleep but when I woke up to go to work everything was still spinning around me and I tried to walk but still had no balance. Needless to say, I didn't workout on Thursday. I stayed home from work and got an appointment with the doctor. He said it was due to an ear infection and gave me some medication so don't worry, I will live! And I've been dizzy-free for the past few days so I'm on the mend.
I was still apprehensive about my balance and dizziness on Friday so I worked from home (didn't want to chance the commute in case I got a dizzy spell) and just rested up. No dizzy spells at all throughout the day thankfully!
Feeling much better on Saturday, I went for an easy cycle around Richmond Park. The loop that Ben and I do is about 11 miles. We had a little pit stop in a local coffee shop on our way home and I treated myself to a very non-paleo white chocolate chip and cranberry cookie. Omnomnomnom. We even spotted someone from Team Sky! (Pssst, it's Ben!)
Today (Sunday), Ben had a free pass for me to use at his gym, David Lloyd. Back in January I had a few days free pass for the gym and discovered the joys of TRX. It is such a nice gym, really spacious, clean and well kept and at 8am on a Sunday morning it was very quiet. Every gym goers dream! I did a 5 minute warm up on the watt bike, a full body TRX workout and I finished off with a quick battle rope circuit doing 30 seconds on, 15 seconds rest of: Conga drums, Evil Santas, Single arm conga plank on each arm and finishing with Donkey Kong slams. I got these exercises from this video. I've tried out all the battle rope moves and I still haven't mastered the cobra squats. Damn they're tricky! Here's the TRX workout I did:
In other news, I found this in my local pound shopwho knew they existed!? (Protein Active is the brand in case you're wondering.) Chocolately datey goodness!
Aaaaaaaand, I've discovered bulk buying quality meat online! A guy on my PT course told me about this website Muscle Food and it's brilliant! The meat is so much cheaper than in supermarkets or butchers and it's quality stuff! They've got grass fed, free range and organic meat produce but they sell other stuff too like chia seeds, vegetables and protein snacks and supplements. I do recommend checking it out. We've tried the Irish grass fed beef and the hache steaks and the taste and quality is excellent. I've got a protein chocolate chip cookie (non-paleo) to try during the week that I'm super excited about! My cheat treat that isn't a bad cheat!
I'm going back to my usual routine for this week coming but will try to mix it up a little. As my Grannie says "a change is as good as a rest"!
Cheers folks! I'd emailed my relation that I can certainly note their great breathtaking tap and die manufacturer that careses, https://taylortool.com using a good blog post. If ever you are looking to find a tap and die manufacturer here in the general Ontario area, they definitely were exceptional.
At last, I really want to say the outline for this little posting with thoughtfully provided via Erin from Evenflow painting inc. They truly are an ideal painting companys. We definitely value a wonderful tip!
Thank You
https://looksalotalike.com - Your grammatical ability are astounding!

Posted in Dentistry Post Date 03/25/2017

---