Blog
7 Tips for Dealing with Stress.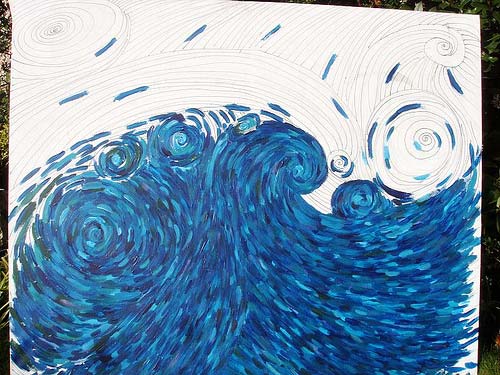 While working through the stress may be possible for some, the human among us retreat to mindlessly reading our favorite blogs or playing Tetris on our phones. Here are seven ways to decrease the stress so that you can get back to work and come home from the office at a reasonable hour.
1. Take a Screen Break
There's nothing like staring at a computer screen for 9 hours straight to make you feel anxious and fried. Bring a book or magazine to work to read, for regular 3-minute screen breaks. Reading something unrelated to your work will put your brain on autopilot and help get rid of built-up tension.
A Wondrous Story... - A Marvelous Story and Several Things to Consider - A Terrific Viewpoint to Start the Day - A Perfect Proposition That Will Get You Thinking... - An Awesome Question and An Edible Entry! - A Wonderful Article for You!
2. Do Some In-Office Yoga
While I don't recommend downward dog, some yoga poses can be done right at your office. These stretches help combat an often overlooked cause of stress: the muscle aches that come from sitting down all day. Try some neck rolls, shoulder stretches, and others that can be done from the comfort of your cubicle.
3. Make a Timetable
There are some tasks you could work on endlessly to make them the best they can be. Whether you're researching past cases or writing up document drafts for your boss, it's easy to spend too much time on any given assignment. Help break your uber-perfectionism by setting a timetable before you begin a certain task. Quit when the time is up, no matter what. If it really needs more work, you can schedule a bit more time for it later.
4. Try 30 Second Meditation
Sometimes our minds will linger on something we really like, generating a little buzz of pleasure in our brains. Usually, our minds zip off to the next thought instantaneously, leaving that moment of reflection behind. The next time this happens, take 30 seconds to meditate on the happy thought and hold it in your mind. Youll be surprised how much contemplating a cup of tea or the view from the office window can really revive your brain.
5. Eat Some Protein
Not to sound like your mother, but what you eat really does have an effect on your psychological well-being. While studies have shown carbs to actually leave eaters feeling less-satisfied and more hungry after eating, protein generates a sustained sense of fullness. Keep a bag of trail mix or some yogurt in the office fridge to munch on when you can feel your energy lagging.
6. Clean Your Desk
Why would you waste time cleaning your desk in the middle of a busy workday? Taking 10 minutes to focus on a task completely unrelated to what's stressing you out will give your mind a bit of time to decompress. And, cleaning your desk is an easy but satisfying task; it's accomplishment can bring a bit of positive energy to your mood.
7. Stop the Internet
One of many peoples innate stress responses at work is to start surfing the Internet. Surfing the Net can make you look busy, while also distracting your brain from the stress at hand. You should try to avoid this habit, however. The Internet, and it's large volumes of diverse information, can leave your head feeling more abuzz and muddled, inadvertently adding to your stress. If you're finding it hard to break the habit, consider a program to turn off your Internet for a set amount of time.
Thank you readers! I actually told my friend that I would note his great unbelievable dental professionals, http://smilesunlimited.ca through a web-site posting. If perhaps you were hoping for a dentist in the British Columbia area, they really were tremendous.
Now, I definitely will explain the basic idea for this little write-up with thoughtfully provided via Mary Anne from dentistry on brant. Undeniably an outstanding dental clinics. We definitely welcome a fantastic tip!
Thank You
http://www.salemsteel.com/ - You really are wonderful individual.
http://printingpeach.ca - Without fail you find a way help me to break it down to make the article better 🙂

Posted in Dentistry Post Date 11/18/2016

---